Become an Enterprise Certified Partner
Enterprise Partner Certification qualifies you to administer, interpret and facilitate the KII® assessment, reports, and materials to groups or teams of people in an organization. It equips you to facilitate leadership, team, and interpersonal development workshops inside your company or organization.
Enterprise Partner Certification is a higher level designation that distinguishes you for your commitment to continuing education as well as demonstrated skill in the interpretation and application of the assessment. The KII® Partner Certification is a prerequisite for the Enterprise Partner Certification.
Becoming a KII® Certified Professional at the Enterprise Partner level allows you to use the KII® in one-on-one coaching AND in coaching teams and groups in organizations allowing you to: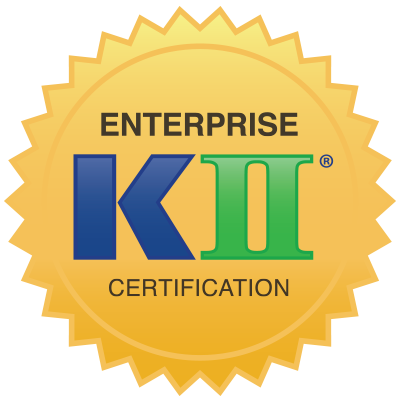 Access to all the materials, reports, and workbooks available to the KII® Partner
Coach teams and groups in developing their influence
Incorporate influence as a part of the organization's culture
Half-day workshop on Influential Leadership Development
90 minute Influence Presentation
Use several Leadership workshops, including slide decks, scripts, and materials
Access to a 60 minute influence presentation for an organization or group of C-Suite executives
Use of Facilitator Guides and Team Workbooks (2)
Access to the series of Five Organizational Competencies™ Workbooks (5) and material
Demonstrate use of the KII® in Leadership Development
41 CCEs for ICF Accreditation
And much more!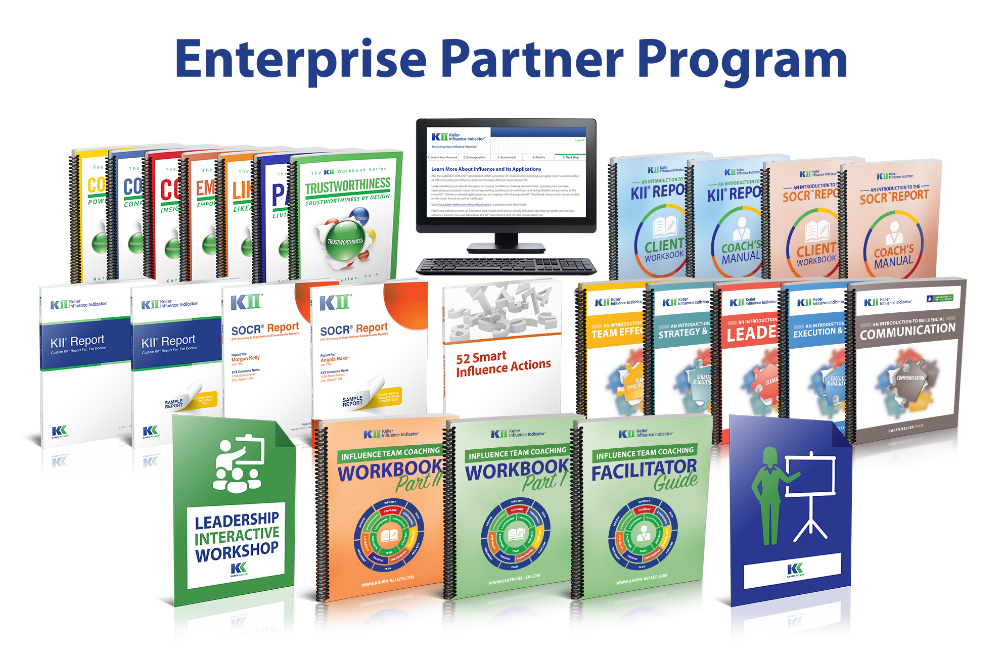 The KII® Assessment is a tool that requires specific qualifications in order to administer, interpret and coach the application of with others. The KII® Certification Program prepares you to professionally and ethically administer, interpret and apply the KII® assessment. We offer exclusive licenses to become a KII® Certified Professional to select consultants, coaches, and trainers. By becoming an Enterprise Partner you gain KII® certification, discounted training resources, the KII® marketing toolkit, white labeling privileges, increased revenue and much more. As a member of the KII® Partner program, you will be equipped and accredited to market your skills as a KII® Certified Professional.
Why are the insights and information that the KII® provides important to your clients? A survey by PriceWaterhouseCoopers and the Association Resource Center concluded that the mean ROI for companies investing in coaching was 7 times the initial investment. Organizations know coaching is serious business. And the KII® is the one tool that will give you the edge on your competition. You will build a powerful coaching or consulting reputation, be a top-level coach or consultant, while growing your bottom line.
Learn how your consulting, coaching or training business can succeed with the Keller Influence Indicator®.
Become a KII® Certified Professional Today!