KKI is excited to announce training for the world's first Influence Potential Assessment and Program – the KII®: Build an Influence Culture™. The KII® Partner and Enterprise Partner Training courses will prepare coaches, consultants and trainers whose knowledge and skills will be supported by using the KII® Assessment and program in their practice. Candidates will emerge from the training program as KII® Certified Professionals, ready to work within the evolving world of influence either with individuals and/or organizations.
The KII® is the Fitbit® of Influence.
Mary Foley – AOL Former Head of Corporate Training
Join influence builders around the globe to train with Dr. Karen Keller, a leading authority on being influential and creator of the Keller Influence Indicator® (KII®). This comprehensive grassroots training is available nowhere else. Welcome to the future of influence!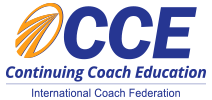 KII® Partner and Enterprise Partner Training are CCE accredited courses by the International Coach Federation (ICF). Coaches certified through KII® Partner and Enterprise Partner training will be awarded CCE units according to the provided chart.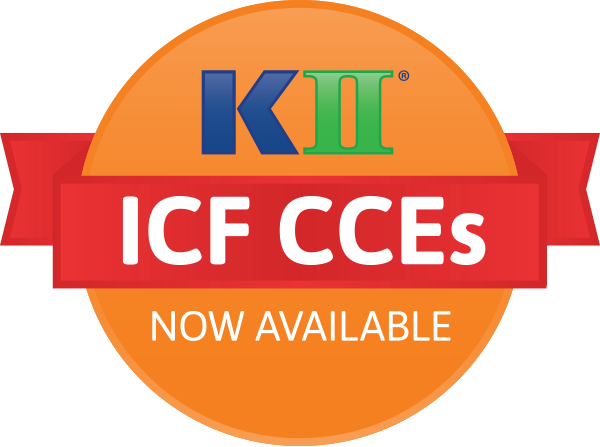 Enterprise Partner
3.75 Resource Development
Here are the top 3 reasons coaches are using the KII® Assessment:



Personal and Professional Growth




Coaching Practice Growth




Client Professional Development
What the KII® does for coaches directly:
Increasing confidence in your skills
Staying committed to your professional development
Courageously asking tough questions
Empowering your client's vulnerability to explore
Expanding your trustworthiness so clients will trust your intentions
Passionately walking your talk
Being likeable which opens doors to potential long-term coaching clients
What the KII® does for the coach's practice:
Clients respond at a higher level (making quality clients)
Clients make a greater investment in their coaching
You come across clearer to the client
It opens new ways and perspectives for the client to work on results
You feel centered when coming to a coaching conversation
Clients reflect what you demonstrate to them; confidence, commitment, etc.
You gain tremendous respect in the coaching relationship
You become an 'in-demand' coach with a waiting list
What the KII® does for the client:
Expand the client's leadership impact and presence
Helps clients as they make a significant mark on the world
Inspire clients to take action
Shapes attitudes and behaviors
Grows clients into their full potential
Creates exceptional results for clients
Select the Option That's Right for You...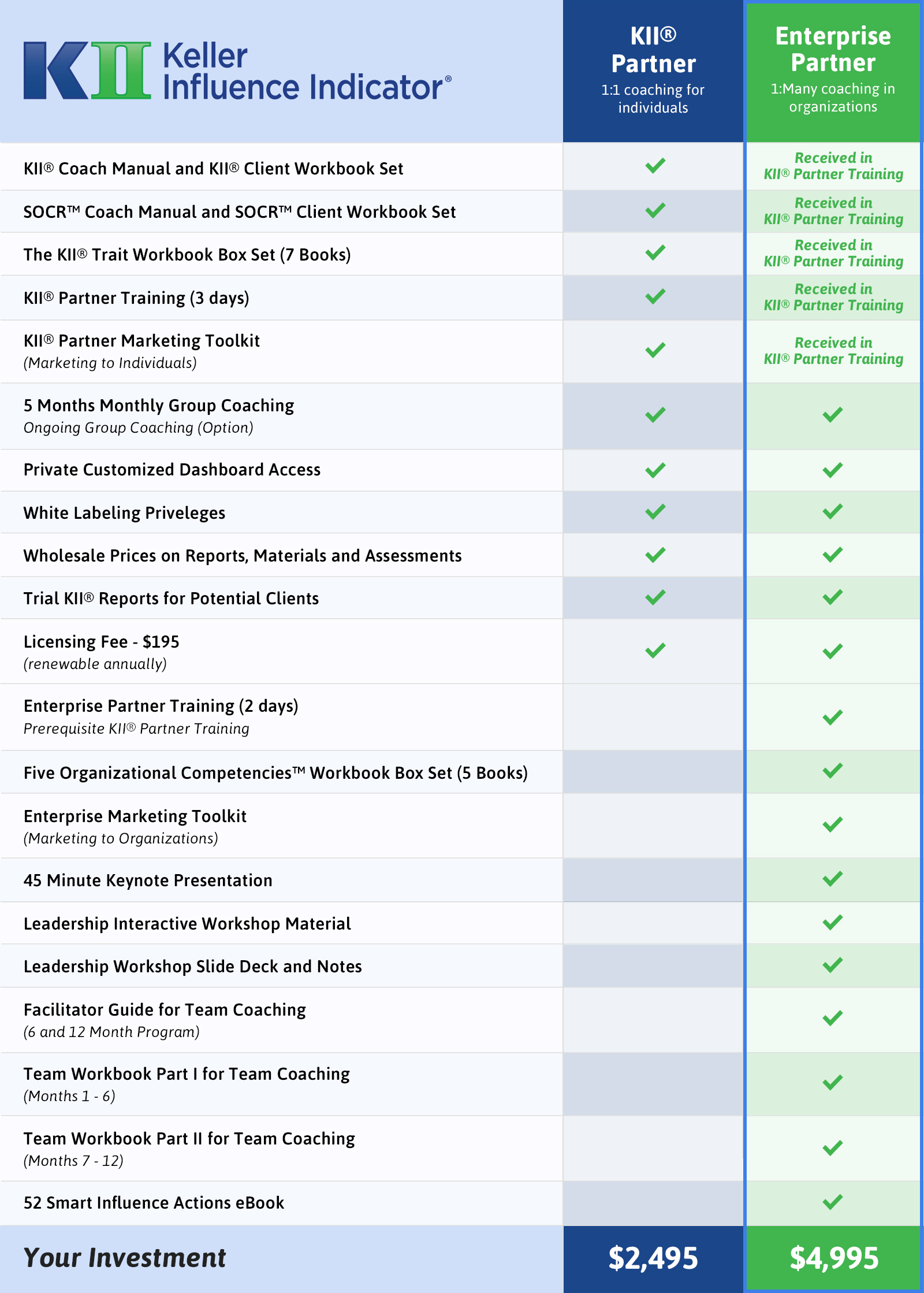 * Enterprise Partner Training pricing includes KII® Partner Training pricing
Select the Training That's Right for You
(payment plans available)
We write tools that change the way organizations live.